HOUSE LIST
Tempozan No.5 Corpo [Weekly/Monthly]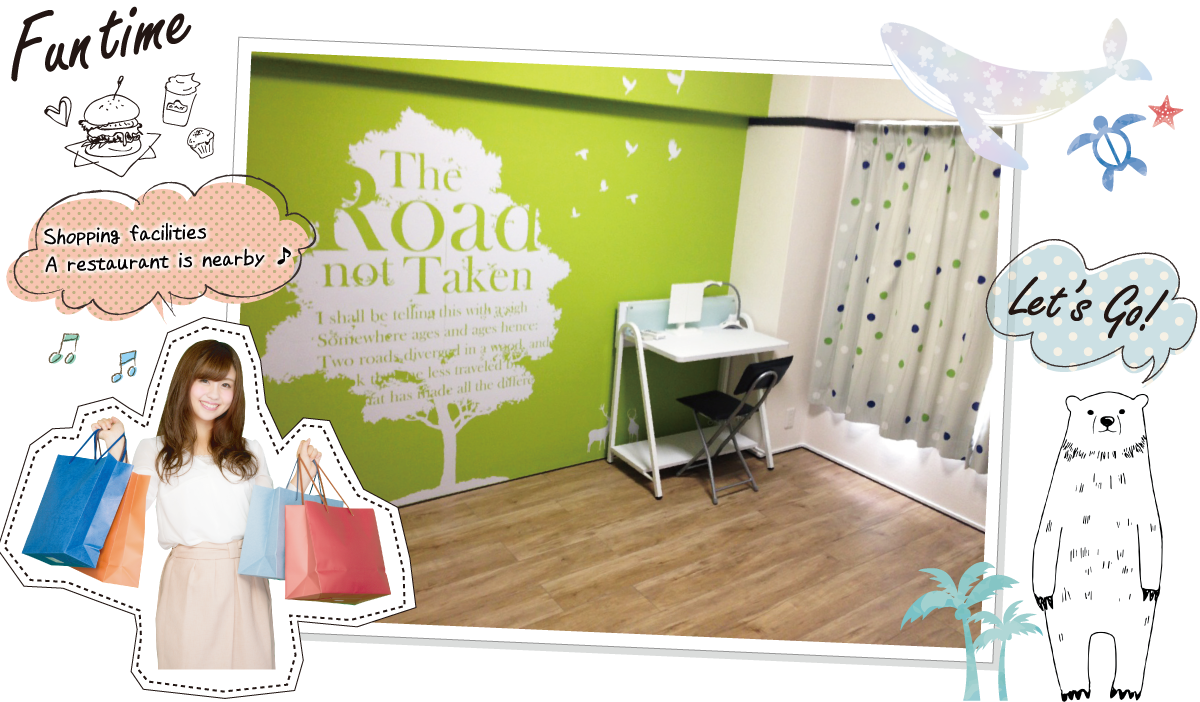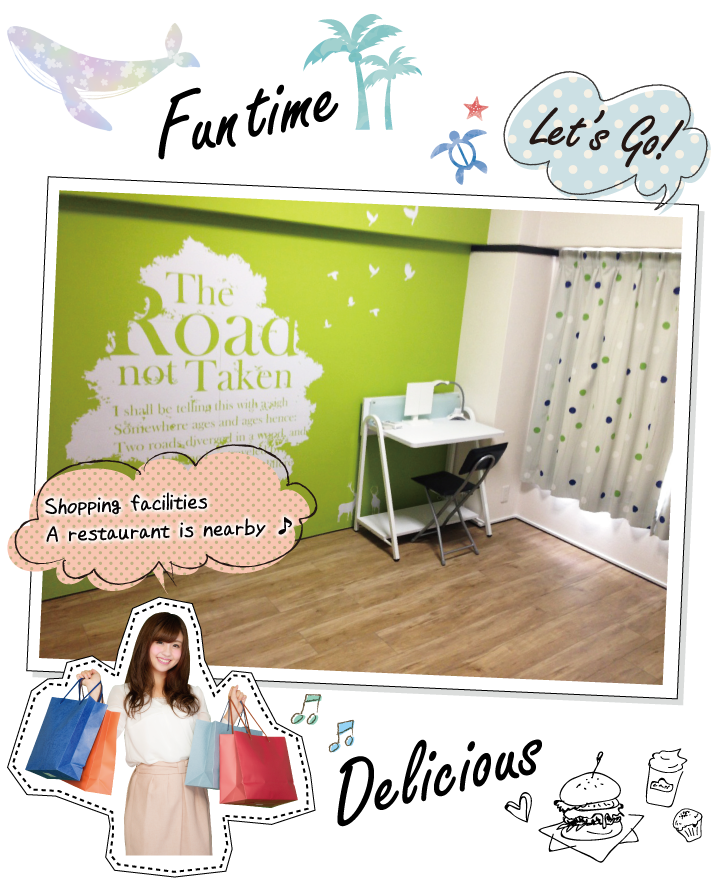 3DK! 3 people available!
It is a 3-minute walk from Osakakou Station on the subway line.The center line of the subway is convenient for accessing 10 lines.
It is 2 minutes on foot to Tempozan Marketplace.There is an aquarium in the neighborhood, and if you use pass every year, you can put it in as many times as you like.
Tempozan Marketplace can enjoy meals and shopping.There is a large Ferris wheel.
The building is a maisonette type apartment, 13F, 14F on the top floor.
Room
Rent
Utility cost
Administration fee
Cleaning expenses
Super short

3,700yen/day

2,000yen/day

800yen/day

19,800yen
(At contract)

Short

3,500yen/day
105,000yen/monthly

2,000yen/day
60,000yen/monthly

800yen/day
24,000yen/monthly

25,300yen
(At contract)

Middle

3,300yen/day
99,000yen/monthly

2,000yen/day
60,000yen/monthly

800yen/day
24,000yen/monthly

30,800yen
(At contract)

Long

3,100yen/day
93,000yen/monthly

2,000yen/day
60,000yen/monthly

800yen/day
24,000yen/monthly

36,300yen
(At contract)
The basic rent is for up to 3people. A charge of JPY 500yen/day will be added for each additional person after 4people.
Total floor area:68.75m2
Balcony:6.74m2 Deposit 0yen
When buying a bedding set + 7,500 yen (quilt, pillow, bed sheet, pad sheet)
[Super short]-Less than 1 month
[Short]From 1 month to less than 3 months
[Middle]From 3 months to less than 7 months
[Long]From 7 months to less than 12 months
EQUIPMENT
| | |
| --- | --- |
| Electric appliances | Air conditioner/TV/DVD/Hair dryer/Fridge/Rice cooker/Electric range/Toaster oven/Vacuum cleaner |
| Furniture products | Curtain/Desk/Chair/TV stand/Bed |
| Kitchen | Cooking heater/Sponge/Mug/Dish/Spoon/Fork/Knife |
| Bath and Toilet | Toilet paper/Shower/Toilet detergent/Toilet trash can/Toilet brush/Bath detergent/Bath cleaning sponge |
| Fixtures | Trash can |
CONTRACT INFORMATION
Type of contract
Fixed-term lease
Transaction type
Lender
Guarantor
No need
Documents necessary
at the time of contract
Identity verification certificate/Passport
Payment method
Bank transfer
OUTLINE
| | |
| --- | --- |
| Name | Tempozan No.5 Corpo |
| Address | 3-3-1 Chikou minato-ku, Osaka 552-0021 Japan |
| Station | Subway Chuo Line Osakakou Station 3min on foot |
| Floor plan | 3DK |
| Construction date | 1976 |
| People | 6person |
| Bed | Single |
| Parking Lot | No (there are coin parking in the vicinity) |
| Construction | Steel frame |
| Minimum contract days | 7day |
SURROUNDING FACILITIES
MAP