HOUSE LIST
AZ Bay House [Men/Women Share House]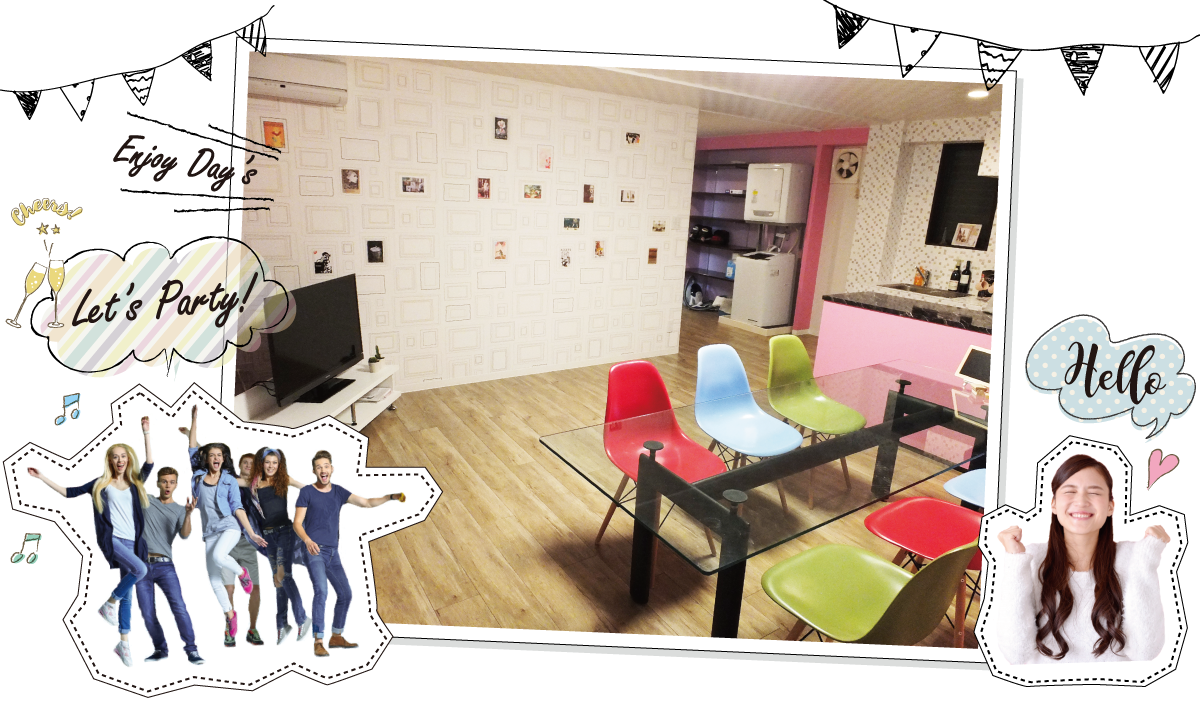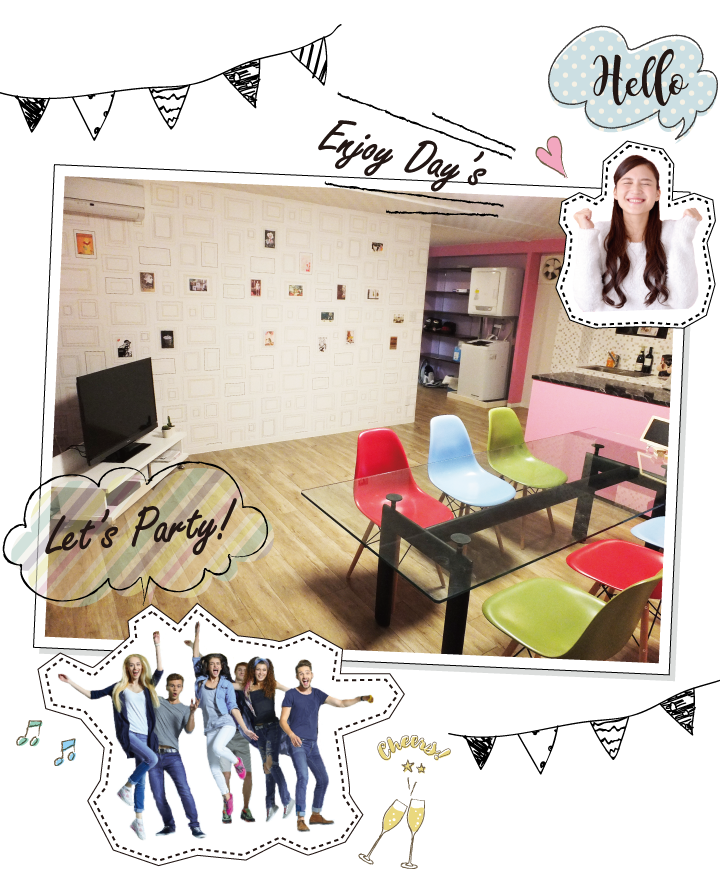 Both the first floor and the third floor common space Choice OK
Private room on the 1st floor is for women only. The 1st floor shared room is a design theme of a foreign room.
There are two original kitchens using mosaic tiles.
There are big counters, you can make bread and cake and use it in various ways.
Since each room uses a different design cloth, it is one of the pleasure of which room will be.
Private room on the second floor, either male or female OK.
It is a fully private room because it is 1R used.
There is a kitchen / unit bath / toilet / washbasin / washing machine in each room, there is no time to wait.
The 3rd floor private room is for women only.
There is a BAR counter in the common space and let's enjoy yourselves in the mood that you came to BAR.
Those who want to start a new life, AZ members who value the connection with people fully support!
 *Please click on the image to enlarge it.
1F SHARED SPACE
Kitchen / toilet 2 / shower room / TV / DVD deck / washing machine / dryer / rice cooker / oven range / toaster / frying pan / pot / kitchenware / hot plate / other cookware / toilet paper
3F SHARED SPACE
Kitchen / toilet 2 places / bathroom / TV / DVD deck / washing machine / dryer / rice cooker / oven range / toaster / frying pan / pot / kitchen knife / hot plate / other cookware / toilet paper
PARKING / BICYCLE / BIKE
Parking lot: 10,000 yen (monthly) / Bicycle parking: Free / Motorcycles: Free
1F ROOM [WOMEN ONLY]
Room
Size
Rent
Common charge
Situation
Room.11

11.6m2

35,000yen

11,000yen

No vacancy

Room.12

11.6m2

35,000yen

11,000yen

No vacancy

Room.13

11.6m2

35,000yen

11,000yen

No vacancy

Room.14

11.6m2

35,000yen

11,000yen

No vacancy
Common charge include water, electricity, gas and internet fee.
Monthly cost
Deposit 0yen
Office fee: 15,000yen
Two people are NG
2F ROOM [MEN OK / WOMEN OK]
Room
Size
Rent
Common charge
Situation
Room.21

16.0m2

38,000yen

7,000yen

No vacancy

Room.22

16.0m2

38,000yen

7,000yen

No vacancy

Room.23

16.0m2

38,000yen

7,000yen

No vacancy

Room.24

16.0m2

38,000yen

7,000yen

No vacancy

Room.25

16.0m2

38,000yen

7,000yen

No vacancy

Room.26

16.0m2

38,000yen

7,000yen

Vacancy
Common charge include water supply / Internet fee.
Electricity and gas are self-borne
Monthly cost
Deposit None
Office fee: 15,000yen
Two people are NG
Mini kitchen in each room, unit bath, toilet, washbasin, washing machine, with balcony
3F ROOM [WOMEN ONLY]
Room
Size
Rent
Common charge
Situation
Room.31

13.25m2

35,000yen

11,000yen

No vacancy

Room.33

8.3m2

29,500yen

11,000yen

No vacancy
Common charge include water, electricity, gas and internet fee.
Monthly cost
Deposit 0yen
Office fee: 15,000yen
Two people are NG
3F DMITRY [WOMEN ONLY]
Room
Size
Rent
Common charge
Situation
Room.32b

15.0m2

18,000yen

11,000yen

Vacancy

Room.32c

15.0m2

16,000yen

11,000yen

No vacancy

Room.32d

15.0m2

18,000yen

11,000yen

No vacancy
Common charge include water, electricity, gas and internet fee.
Monthly cost
Deposit 0yen
Office fee: 15,000yen
Surrounding facilities
OUTLINE
| | |
| --- | --- |
| Name | AZ Bay House |
| Address | 9-8 nakashima Nishiyodogawa-ku, Osaka 555-0041 Japan |
| Station | Hanshin Namba line Dekijima station 10min on foot |
| Rent | 16,000yen-38,000yen |
| Common charge | 7,000yen-11,000yen |
| Office fee | 15,000yen |
MAP